truth — Finishers Social
In order to ensure that our campaign messages were getting across to young people in the fight to end smoking, we created ongoing social engagement to meet them where they were. We took an approach to content that was dynamic, easily sharable and fun. Here are a few highlights:

Roll Call:
We collaborated with street artist Faust to draw over 1000 custom graffiti tags of truth's fan's usernames as a tribute to their dedication and engagement.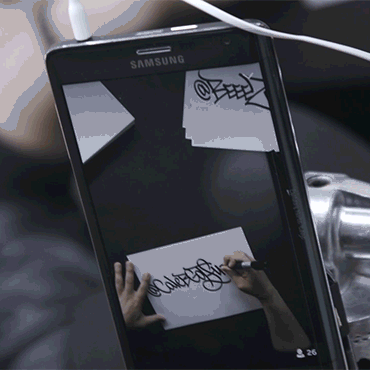 Tom Bacco Jr:

Tom Bacco Jr. is an idealistic tobacco leaf who refuses to become a cigarette like his parents. We used this character to let people know about other uses that this plant has and how it can become a powerful tool for humans instead of being one of the main causes of death in the world.




Twitter Traps:

Smoking excuses are traps that'll get people to believe they're on the clear of the dangers of smoking. For our "It's A Trap" campaign we hacked twitter's image engine and created a series of posts that would reveal the "trap!" messaging once people tapped on the images that presented some of the most popular excuses.

Click on the tweet then expand the image*




Random fun stuff:




Role: Art Director / Designer
Agency: 72andSunny
CDs: Allbriton Robbins & Beau Unruh
CW: Joseph Sarouphim